CERTIFICATIONS & EDUCATION

Fellowship Training:
Complex Spine Surgery, Hospital for Special Surgery, New York, NY
Clinical Focus

Simple and complex surgical care of the spine
Minimally invasive spine surgery
General orthopedic fracture management
Board Certifications:
Candidate, American Academy Orthopedic Surgeons
Residency Training

Mayo Clinic, Rochester, MN
Medical School

Wisconsin School of Medicine and Public Health, Madison, WI
Professional Affiliations:
Candidate, American Academy Orthopedic Surgeons
AO Spine North America
Hospital Affiliation

Valley Medical Center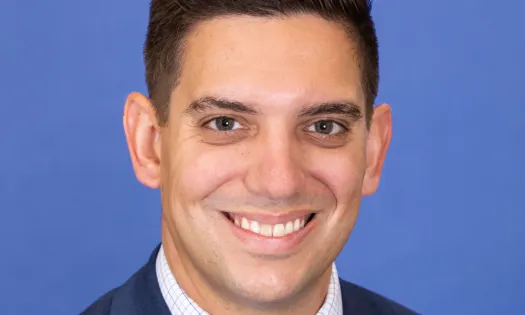 Dr. Clark is a fellowship trained orthopedic spine surgeon specializing in minimally invasive spine surgery for patients with cervical, thoracic, and lumbar spine disorders. After completing his undergraduate and medical school training at the University of Wisconsin-Madison, he was selected for Orthopedic Surgery residency at the world-renowned Mayo Clinic in Rochester, MN which is consistently ranked as a top residency program in the country. Dr. Clark completed an additional year of subspecialized fellowship training in spine surgery at the Hospital for Special Surgery in New York City to master the latest surgical techniques from some of the world's top spine surgeons, including Dr. Todd Albert, Dr. Frank Schwab, Dr. Sheeraz Qureshi, and Dr. Han Jo Kim.

He has published extensively in the field of spine and orthopedics with more than 20 published articles and book chapters and has given numerous presentations on his research to other spine surgeons nationally and internationally.
Dr. Clark treats every patient as he would his own family and tries to avoid surgery whenever possible to get patients back to doing the activities they enjoy. When surgery is required, Dr. Clark uses his training in minimally invasive techniques, when applicable, to provide cutting-edge care, giving patients the best outcome while minimizing pain. As not all patients are candidates for minimally invasive procedures, he is also adept at performing conventional spine surgery.
Outside of medicine, Dr. Clark enjoys spending time with his wife, enjoying the outdoors in the Seattle area. He enjoys downhill skiing, water skiing, camping, fishing, hockey, and cycling.
What is MISS?
Minimally invasive spine surgery (MISS) is the use of cutting-edge technology to provide maximal benefit while minimizing pain and complications of surgery. It involves the use of specialized equipment to perform spinal surgery through small (often <1 inch) incisions. MISS has numerous benefits, including less pain, less blood loss, lower infection risk, faster recovery, and smaller scars. These procedures are often performed on an outpatient basis, with no need for a hospital stay.